tribeMuZik: Tim McGraw and Curb Records →
tribemuzik: Today a Nashville court ruled in favor of Tim McGraw and his new record label Big Machine in a suit against his former record label Curb Records. Curb claimed that Tim McGraw was in violation of his contract with Curb and that his latest album, released on Big Machine, and all its profits actually…
Ronan
Earlier tonight I opened up the iTunes store to check to see what free song downloads they had to offer this week. I glanced over and saw that Taylor had the number one and two spots for top songs. I rolled my eyes. I am not a Taylor Swift fan. All of her song as of late are her various exploits with a long trail of men that she seems to have amassed in her 22 years of life. I saw that the top...
tribeMuZik
I am now the President of tribeMuZik, an independent record label based out of Los Angeles! 
BFF Productions: NICEST FANS EVER? →
bffproductions: Friday, the Hellogiggles office and I took a field trip to see Death Cab for Cutie. It was my first time seeing them, and mostly my first time seeing a "rock" show. LET me start by stating the obvious, they killed it, totally were amazing. Beyond that I noticed something so beautiful, DCFC,…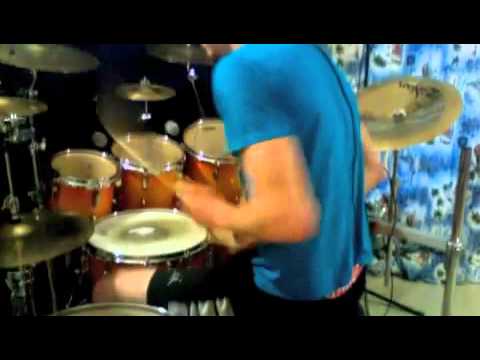 Still no job :(
So it has now been over two years since I graduated with a degree in Recording Industry: Music Business and I still have no real job to show for it. Sure I have been working a part time internship, which don't get me wrong, I am grateful for, but its not where I thought I would be. I have so many awesome ideas, especially involving marketing, that I just wish someone would listen to. I think...
Charles Manson Coming Down Fast
I originally bought this book as a Christmas present for my sister. She is studying to work at a crime lab, so I thought that she would like it.  I saw after a few weeks that it was sitting on her shelf, so I ask her if I could read it first, since I had run out of fresh reading material. I am so glad I did! The author of this book, Simon Wells, is a music journalist from England. He came at...
tumblrbot asked: WHAT IS YOUR FAVORITE INANIMATE OBJECT?
ZOOEY'S MISCELLANY: 20 great excuses for not... →
zooeydeschanel: 1. I don't like this chair. 2. I'm tired. 3. I can't remember what I am working on. 4. I'm simultaneously too warm AND too cold. 5. Adult attention deficit disorder. 6. Memories of childhood. So deep. 7. There are too many people fussing with chairs around here. 8. I've had too…
Coney Island
This song is becoming one of my top favorites!  Coney Island by Ben Gibbard (Death Cab for Cutie) "Sitting on a carousel ride without any music or lights. Everything was closed at Coney Island, and I could not help from smiling.  I can hear the Atlantic echo back roller coaster screams from summers past. And everything was closed at Coney Island, and I could not help from smiling....
My Summer Playlist
As yet another summer starts to come to an end, I wanted to create a playlist that I feel embodies the different moods of my summer, basically a soundtrack of the summer. I feel that this summer was a very successful one for me, in both my personal and professional life. Luckily the summer is not over just yet, so there may be additions to this soundtrack before the end of this month. So far this...
Neverending Summer
Anyone who knows me well, knows that I have been struggle with what to do with myself since graduation. I thought I had it all figured it (since I have wanted to do the same thing since I was little) but this economy has not agreed with me, or any of my fellow graduates. I have found myself at a standstill, a crossroads if you will, trying to decide which direction to go and which path I should...
In Your Hollywood
I am in love with the song "In Your Hollywood" by WAZ! The music is slow, simple, and flows along beautifully.  It matches the mood that the lyrics set.  The lyrics are so hard to find online, so I am emailed him and asked for them. Here they are: It's the life we live 'cause it's the life we want It's too much to ask That they understand Nights we spent...
My Childhood Hero
Tonight I finally had a chance to tell my childhood hero"thank you!" Being able to let her know the profound effect that she had on my life is something I have wanted to do for a few years now, but I never had the means to do it. Seeing her again, though due to tragic circumstances, meant so much to me. I want her to know that she is responsible for the path my life has taken. She...
Awesome Songs!
I have decided to make a playlist of some the most awesome song around! These songs have a certain timeless quality about them that make them very enjoyable. I have to give props to ZB (Zach Braff) for introducing me to some of these artists! A couple of them I would have never heard if it wasn't for him… I've got to give credit where credit is due. True music lovers should...
TV Blog
Gathering inspiration from Bill Lawrence's blog on the ABC website, I have decided to make my own lists about TV. People are always saying now-a-days that TV sucks, and there is nothing on. There is good television out there, you just have to open your mind! Now about my favorite show, [scrubs], this season so far is my favorite! I LOVED "My ABC's" (Grover five!) I found...
The Christmas Sweater by Glenn Beck
I just read the most amazing book I have ever had the privilege of reading in my life. I am not a very emotional person and my friends and I alway joke that I am a "cold-hearted bitch" or an "asshole" because I never cry during movies and in fact, I make fun of people, namely my mom, who do. Tonight that changed. While reading The Christmas Sweater, I found my self choking...
"You can't stop the waves, but you can learn to surf them!"
– Me!